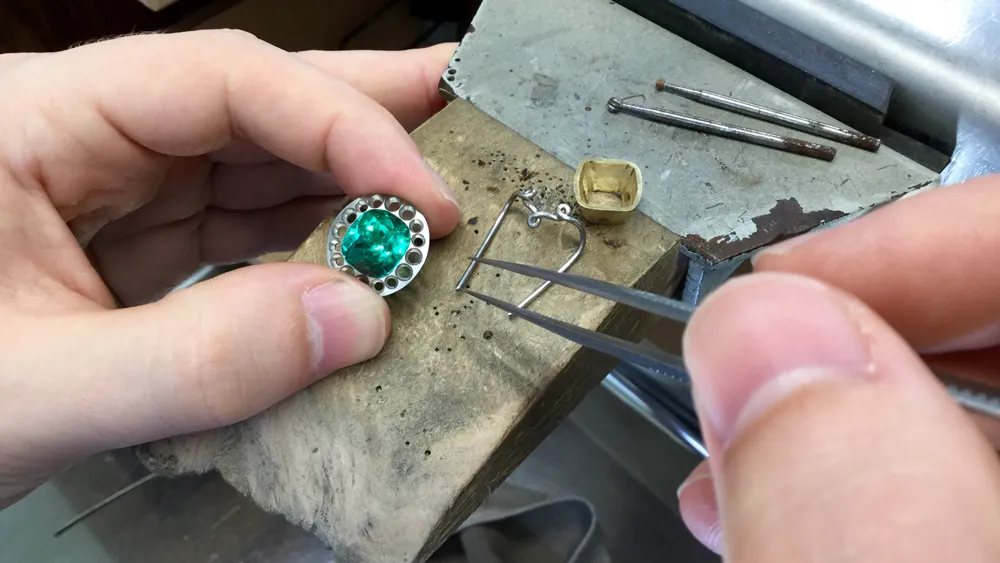 On April 4th, 2023, an inspiring one-day program titled "Entrepreneurship in Jewelry Market" took place at Alawwa Divisional Secretariat, orchestrated by the esteemed SEALD foundation. This program served as a beacon of guidance for 40 individuals with a keen interest in the jewelry market, encompassing both aspiring entrepreneurs and seasoned business owners. The focal point of the event was to impart knowledge and expertise on how to establish a thriving jewelry brand through the effective use of social media. Let's explore the highlights of this transformative gathering, where attendees were equipped with valuable insights and practical skills to navigate the dynamic world of jewelry entrepreneurship.
1. Unveiling the Power of Social Media in Jewelry Business
The heart of the program lay in recognizing the unparalleled influence of social media in today's business landscape. Participants were enlightened on how to leverage various social media platforms to build and promote their jewelry brands effectively. Through engaging sessions and practical demonstrations, attendees discovered the art of crafting compelling content, engaging with potential customers, and capitalizing on the vast reach of social media to expand their businesses.
2. Nurturing Aspiring Jewelry Entrepreneurs
The program was a melting pot of ambition and creativity, welcoming aspiring jewelry entrepreneurs eager to make their mark in the industry. SEALD foundation provided them with essential tools and strategies to kick-start their ventures. From sourcing quality materials to understanding market trends, attendees gained valuable insights that paved the way for a successful entrepreneurial journey.
3. Empowering Established Jewelry Business Owners
While aspiring entrepreneurs found valuable guidance, the program also catered to the needs of established jewelry business owners. These experienced entrepreneurs received advanced training on optimizing their social media presence to boost brand recognition, foster customer loyalty, and drive sales growth. By staying ahead of the digital curve, these seasoned business owners were equipped to thrive in a competitive market.
4. The Art of Building a Brand in the Jewelry Market
Establishing a distinctive and captivating brand identity is crucial in the jewelry market. During the program, attendees delved into the art of crafting a compelling brand narrative that resonates with their target audience. From designing a captivating logo to curating visually appealing product catalogs, participants were empowered to create a brand that stands out amidst the sea of competitors.
5. Success through Knowledge and Skills
The program's resounding success rested on its ability to impart actionable knowledge and practical skills. Participants left the event armed with a newfound understanding of the potential that social media holds for jewelry businesses. The combination of theory and hands-on training provided them with a comprehensive toolkit to execute their marketing strategies confidently.
Conclusion:
The one-day program on "Entrepreneurship in Jewelry Market" organized by SEALD foundation in collaboration with Alawwa Divisional Secretariat proved to be an empowering and transformative experience for all attendees. Through the lens of social media, participants gained valuable insights on how to establish and grow their jewelry businesses with innovation and finesse. Whether they were aspiring entrepreneurs seeking to realize their dreams or established business owners seeking to fortify their presence, each attendee departed with the necessary skills to flourish in the dynamic and ever-evolving jewelry market. SEALD's commitment to empowering entrepreneurs served as a beacon of hope, inspiring a future generation of creative and successful jewelry entrepreneurs in Alawwa and beyond.