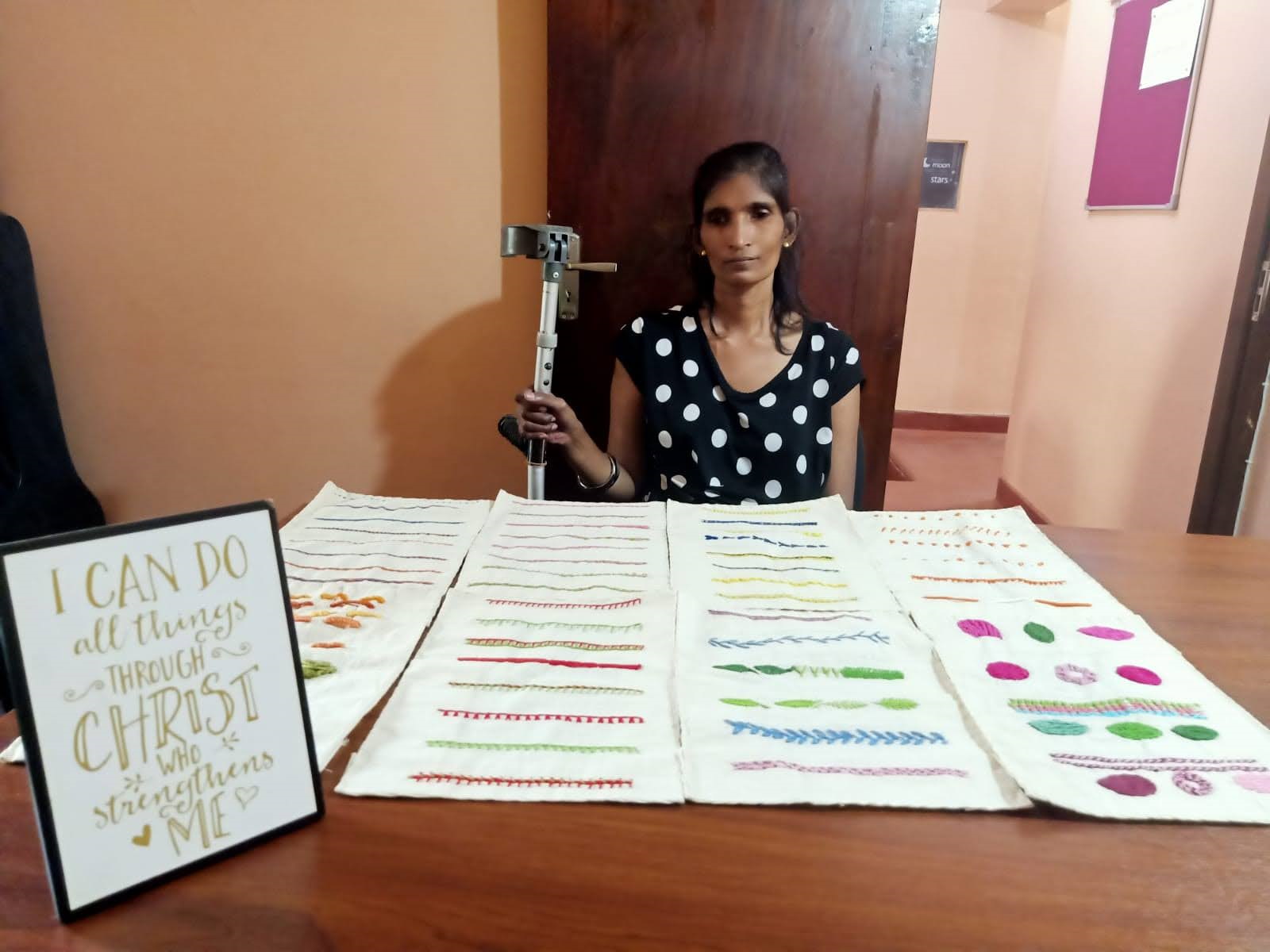 Judy an independent young woman with a passion for design, who worked for international organizations. But Judy's life took a drastic turn as she was diagnosed with Brain Cancer just after marriage and when her little daughter was 6 months old, her family neglected her, and her husband abandoned her. Her doctors had given up hope, yet she was able to overcome cancer through her faith. Being a cancer survivor, a single mother with a 12-year-old child, and a Handicraft Consultant for the Kandy Municipal Council. Judy was trying to meet her expenses, which had been affected by the Covid 19 Pandemic and the economic crisis in Sri Lanka, which had inflated the prices of basic consumables. She sought nothing more than a little assistance, including access to resources and encouragement. This is when Leadership in Action, in collaboration with our implementing Partner, Joseph's Foundation, obtained a donation from a sponsor to assist Judy with a small loan to purchase the required materials for her embroidery enterprise and access sewing machines. With her expertise, she is now transforming simple materials into one-of-a-kind apparel creations. She is now a self-assured mother who earns a respectable living, and can afford her daughter's education while providing training to young girls.
Roshani Jennifer Joseph, the Director of our implementing partner Joseph's Foundation, met Judy and began guiding her to explore her entrepreneurial ideas. Judy wished to teach many young girls through embroidery lessons with the assistance of Joseph's Foundation. Through the generosity of a kind sponsor, Joseph's Foundation secured funds with the assistance of Leadership in Action Sri Lanka to acquire the supplies required for Judy to create her samples and conduct her lessons. Judy has now established a three-month hand embroidery course to train young women as entrepreneurs.
Leadership in Action's objective is to equip and empower potential entrepreneurs from diverse backgrounds while also creating sustainable jobs by collaboration with like-minded individuals and organizations and the development of creative entrepreneurship models. LIA's primary initiatives are to build strategic partnerships with various foundations in order to reach rural youth, and vulnerable women, and give access to business training, capacity building, digital tools, marketing solutions, and other resources. Judy's story is a prime example for Leadership in Action's objective and vision to build a generation that has never heard about poverty so that people can experience a life of significance.